It's Monday, so I'll try not to be too peppy. Oh, who am I kidding? I can't contain my excitement! I received my most recent online order and couldn't be more thrilled. If you've been reading along, you'll know that I have been 'grounded' from buying things lately. I went a little crazy last year and I had to put myself in a bit of a timeout this year so I didn't end up doing the same thing again (But I mean, who can resist all these ADORABLE products that are coming out?).
So, I decided to put a temporary hold on my 'grounding' and go ahead and buy a few things while they were in stock. I've had my eye on a few of these things for a while and I didn't want to miss them again.
First, I snagged the new anniversary stamp set and die from Lawn Fawn called 'Year Seven.' It's got this absolutely adorable pinata, some candies, and the sentiment, 'hope your birthday is a smash!' How cute!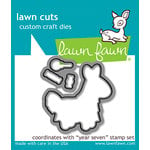 Next, I got the 'Little Picket Fence Border' Die, also from Lawn Fawn. I'm sort of collecting all of these wavy border dies, since they go perfectly together. Love it!
I got 3 gorgeous stencils and an amazing background stamp, all from Hero Arts. The Bold Floral stencil is one that I've had my eye on for a WHILE now. I'm excited to have finally snagged it.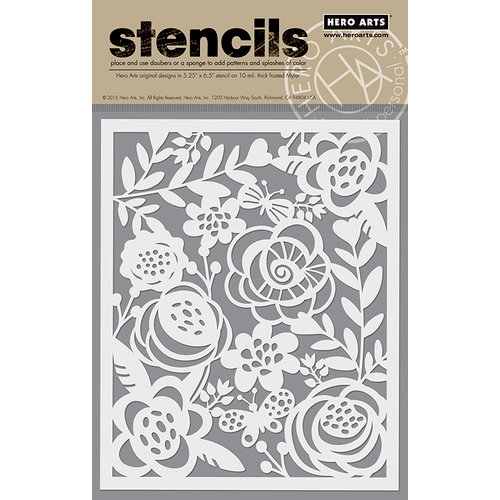 I also snagged a beautiful background stamp from Hero Arts as well. It's the 'Floral Bold Prints by Lia' cling stamp and I love it!
Finally, I got my long-coveted Lawn Fawn Stamp Shammy! I am already in love with this thing. I tested it out and it's a miracle worker. This is definitely my new go to for stamp cleaning. Super awesome!
I hope you enjoyed this post and that you'll join me in future posts as I use these great items! Give me a shout if there's anything you'd like to see me talk about or post a video about in the future. 🙂
Big hugs,
Jess