Hey friends!
I'm back with another project for Spellbinders today! I'm sharing an amazing new die set that creates a cascading effect on your project. It's SO cool!
If you want to see how the card mechanics work, definitely check out this awesome video on the Spellbinders YouTube channel.
I decided to go with a more traditional Christmas color palette with a hint of rustic hues. I knew I wanted to include a picture of my son when he was a baby to show that this would be an amazing way to send an updated family Christmas photo each year within your Christmas card!
When you pull the tab at the bottom, the individual card panels flip as you pull. It creates the coolest cascading effect. I absolutely love how you can include so many hidden details that you couldn't see at first glance.
Let me know what you think about this awesome interactive die set. It's definitely going to be one of my 'go-to' products!
Hugs and love,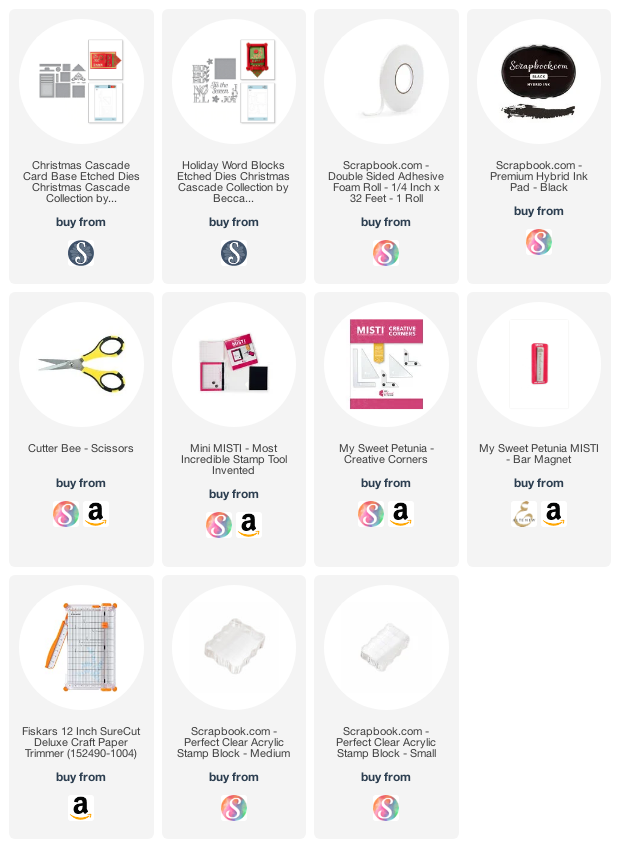 https://linkdeli.com/widget.js?id=f5e8378456858c916708