Hey friends!
Yes, you read that right. I'm sharing another cheesy card today, LOL. I've created a video tutorial for you – you can watch it below or HERE on YouTube!
I think my favorite part of this one is the Morning Dew Drops on the monsters' eyes. It makes me giggle every time. Seriously – so cute!
Be sure to let me know what you think about this card in the comments here or on the YouTube video!
Hugs and love,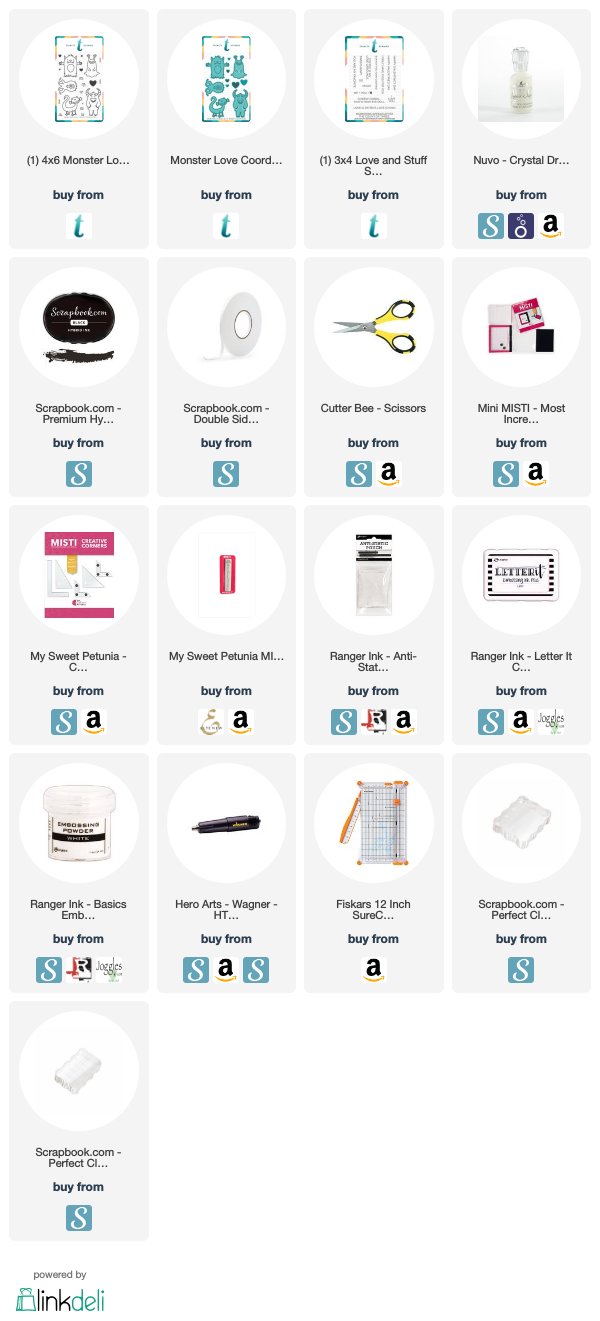 https://linkdeli.com/widget.js?1559654439292