Hey guys, it's Jess! I'm sharing a quick and easy card with you today featuring two of my favorite techniques – ink smooshing and repeat stamping. Let's get started!
I chose craft themed stamps from the March 2020 Subscription box to create my background. I used the stamps with an acrylic block so I could control exactly where to place each stamped image. When I do repeat stamping, I always start in the middle of my card panel and work my way out so that I don't end up with any awkward spaces in the middle.
Once my stamping was done, I moved on to ink smooshing. I created a tutorial video for you to check out if you'd like to see how I use ink smooshing for this card and how the card comes together! You can watch the video below or HERE on YouTube.
Once my ink smooshing was done, I set the panel aside to dry and grabbed my heat embossing supplies. I used an anti-static powder bag, clear embossing ink, and white embossing powder for this. I melted the embossing powder with my heat tool and trimmed my panel down to size.
I grabbed some bright pink sewing thread and rolled it up into a nice little knotted bundle. I did this three times and arranged the thread on my card. I used foam tape on the back of my heat embossed panel and adhered this directly on top of the thread. I love that this holds the thread in place without any messy glue. Hooray!
I finished the card off my mounting the panel on a white A2 sized card base. I love how quick and easy this card came together with just two of my favorite techniques – ink smooshing and repeat stamping. What do you think about this card? Let us know in the comments!
Hugs and love,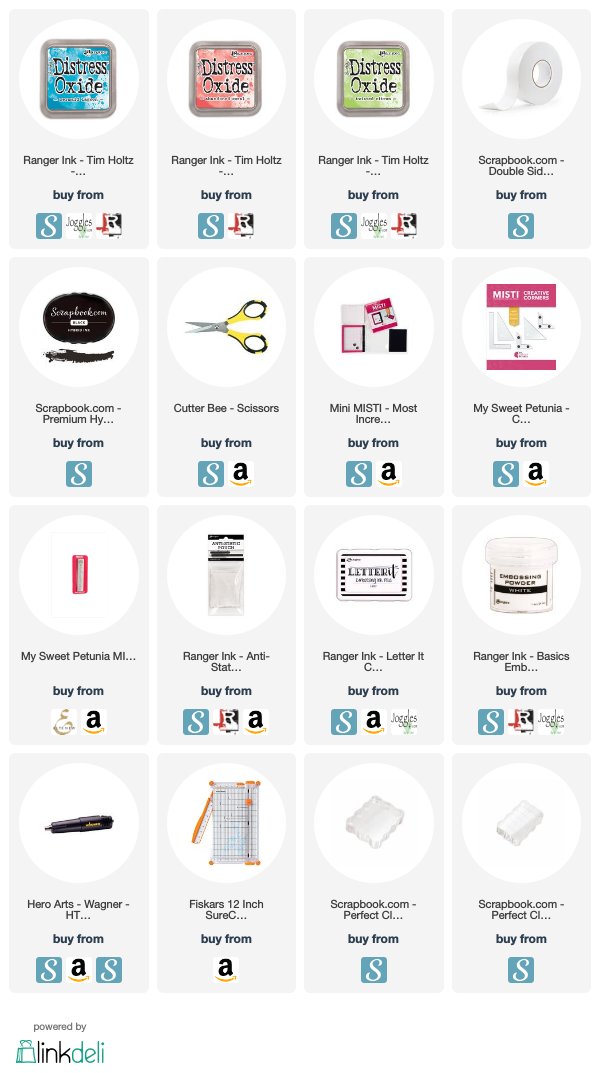 https://linkdeli.com/widget.js?1559654439292