Hey friends!
I'm so excited to share today's project with you. I just completed the lessons for Magical Marker Techniques over at Altenew Academy and I couldn't love the project I created any more! This class is loaded with tips and tricks for using alcohol markers in your cardmaking, but many of the tips can be applied with water based markers as well.
For my project, I pulled inspiration from one of the lessons where Sara used her markers with a stencil to create a background. I didn't have quite the right stencil for the job, so I actually used a ruler to apply her technique. I added black lines in varying thicknesses and I absolutely love the effect this gives in contrast with the floral images.
To create my card, I stamped the large floral image from Bloom and Grow in the lower left and upper right corners of my cardstock. I used my Original MISTI to do this so that I could hang the stamp off the edge of the cardstock. I made sure to stamp in an alcohol safe ink since I knew I'd be coloring with alcohol markers. If you'll be using water based markers, just be sure to stamp in a waterproof ink so your lines don't smudge.
After my images were stamped, I drew in my lines with the alcohol marker. I used black, but you could absolutely change this up and use another color here. Once my lines were all drawn in, I started in on the coloring. I'll be hosting a live workshop demonstrating the coloring technique for this card on my YouTube channel. The workshop will take place on February 3, 2020 at 7PM EST. I hope you'll join!
I finished up my coloring and decided on the 'we are better together' sentiment. I love the mix of the fonts in this stamp set! I stamped the sentiment in black ink using my Mini MISTI. I decided to go ahead and add a little bit of sparkle to my project as well, so I used a bit of the Tarnished Brass Distress Spray Stain. To get the splattered effect, I unscrewed the lid and held the nozzle over my project. I tapped the top to get the splatters on to my cardstock. This is such an easy way to up the 'wow' factor on any of your projects!
To finish the card off, I matted the card front with a piece of black cardstock. Then, I mounted the card front on a white A2 sized card base. I prefer the top folding style, but you can use whichever you prefer! That finished off my card and I couldn't love it any more. Be sure to let me know what you think in the comments! I hope you'll join me on 2/3/2020 for a live tutorial on creating this card!
Hugs and love,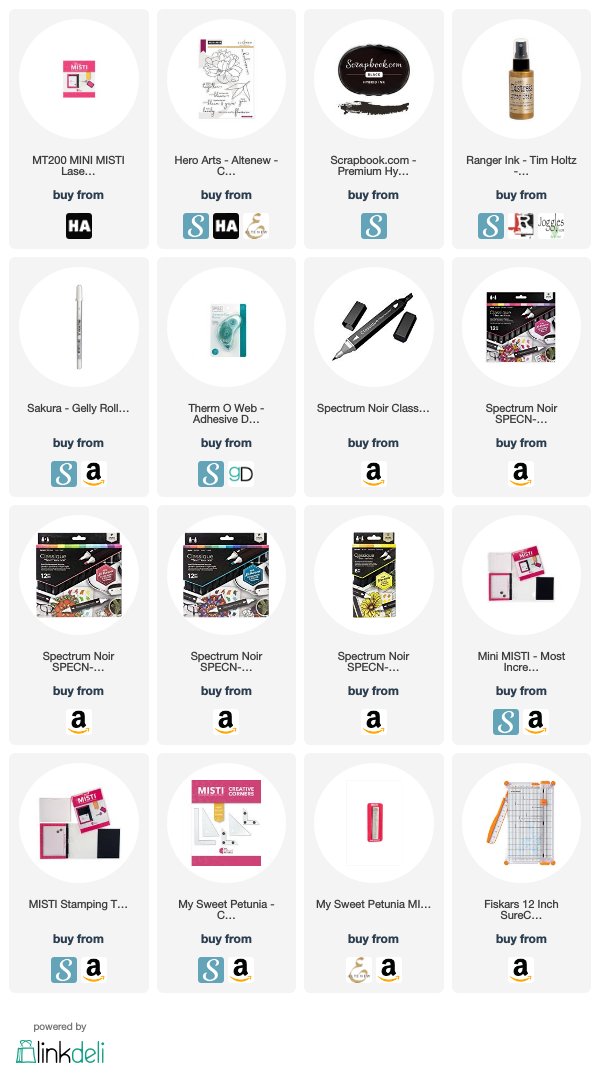 https://linkdeli.com/widget.js?1559654439292